Model RX1019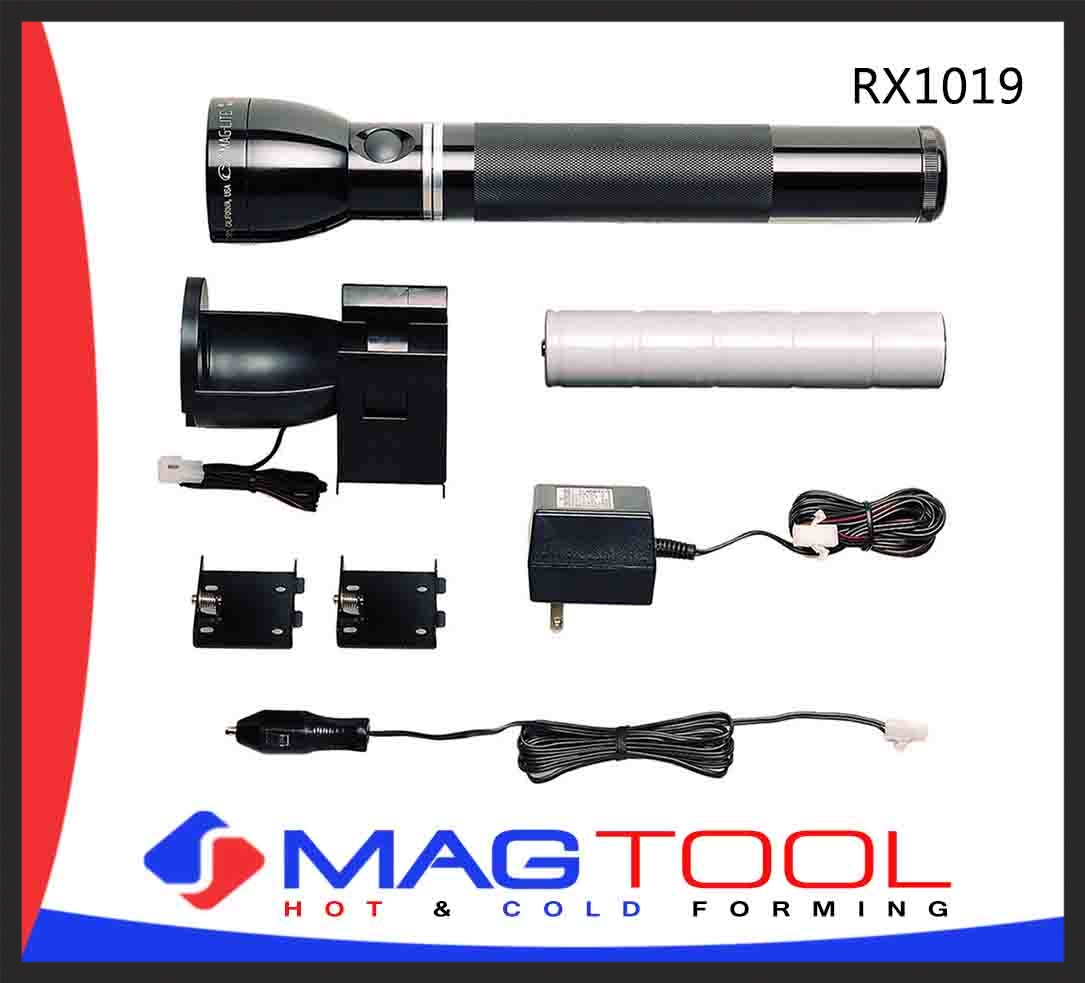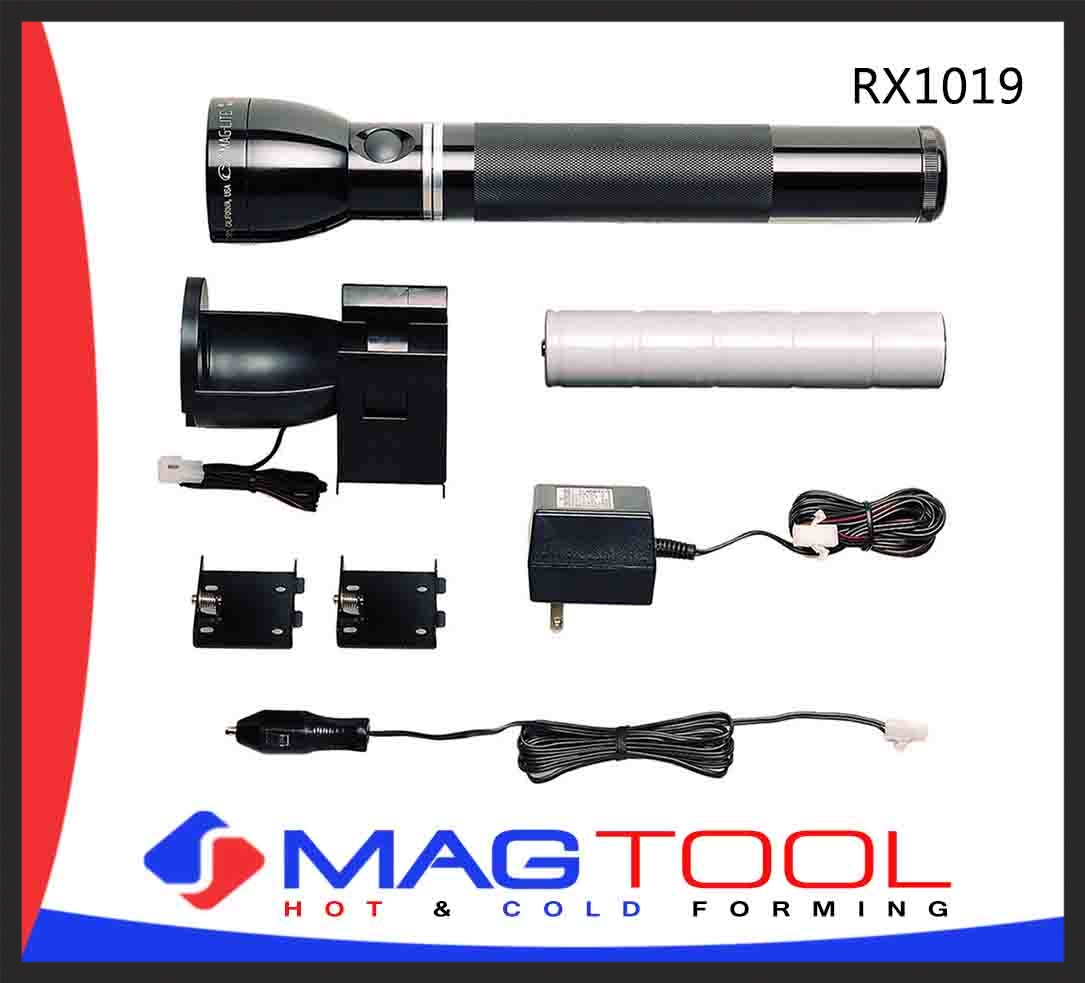 Model RX1019
Standard Features
Includes Rechargeable Flashlights, 12V DC Power Cord, Charging Cradle, NiMH battery pack, 12V AC converter, Extended run time: 34 percent increase in battery capacity (requires full charge cycle)
Tempered glass lens, Easily replaced high-intensity halogen lamp with spare stored in tail caphours operation per charge
1/4 turn, cam action focus, spot-to-flood, Lumen: 625, Light Output 600+ Lumens 680 Lumens Max. Output, Run Time 4hr+ (high)/ 14hr+ (low)
LED Mag Rechargeable Flashlight System - System includes a 12"" aluminum LED flashlight, charging cradle, and 12V and 110V charging adaptors.
Features customizable electronic switch with 4 modes - 3 functions per mode.Options include: momentary, high, low, strobe, and SOS signal. 4 hours continuous run time on high and 15 hours on low.